Turn everything around: Page numbers on the web...
You're browsing someone's ffffound collection. You're on page 26. You bookmark the page with the intent of coming back tomorrow, or on the weekend, to browse through the rest. You open page 26. It has different content than when you last saw it. The same with any tumblr blog, Wordpress, Soundcloud user pages, really anywhere where a list or stream is paginated.  Why does this ...
5 tags
New Mix: Fort Night
Which is why the point [of Wikileaks] is not that particular leaks are specifically effective. Wikileaks does not leak something like the "Collateral Murder" video as a way of putting an end to that particular military tactic; that would be to target a specific leg of the hydra even as it grows two more. Instead, the idea is that increasing the porousness of the conspiracy's information...
Presumably man's spirit should be elevated if he can better review his shady past and analyze more completely and objectively his present problems. He has built a civilization so complex that he needs to mechanize his records more fully if he is to push his experiment to its logical conclusion and not merely become bogged down part way there by overtaxing his limited memory. His excursions...
Yet just as we feel all hope is lost and we sink back into the miasma, back to the shadow world of ghosts and gods, a miracle arises; everywhere before the direction of self interest is known, people yearn to see where its compass points and then they hunger for truth with passion and beauty and insight. He loves me. He loves me not. Here then is the truth to set them free. Free from the...
1 tag
1 tag
Its easy to see we got in too far and not much is...
Entropie für alle. Erika Hock, How to love a bomb (2008), Gebeugt (2007), Weil ich es sage (2008)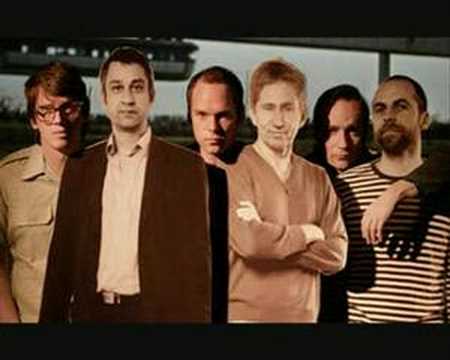 3 tags
2 tags
3 tags
Wichtige Songs 2009 Die Goldenen Zitronen - Des...
2 tags
Wichtige Songs 2009 Radiohead - These are my...
Step Off This Hurtling Machine
Ein Mix mit elektronischer Musik. Christian Naujoks - Maladies Santiago Salazar - Arcade (Stefan Goldmann Mix) Pantha Du Prince - Steiner im Flug Burial & Four Tet - Moth DJ Phono - New Years Day Marko Fürstenberg - Far Out Farben - Silikon Flying Lotus - Camel Radiohead - Wrd Fshs (Jonny Remix) Phoenix - Love Like A Sunset Part I Bei Soundcloud anhören
Glück I
Wann man eigentlich glücklich ist, das war neulich die Frage, und welche Umstände dazu beitragen können. Wir mussten dann doch erstaunlich lange überlegen. Man vergisst ja so viel, so viel Neues möchte immer in die Köpfe, man muss wohl auslagern, gegen das Vergessen. Ich synce also mein Hirn mit dem Netz, nicht nur der Vergesslichkeit wegen, sondern weil mir die Verschriftlichung von Gedanken und...